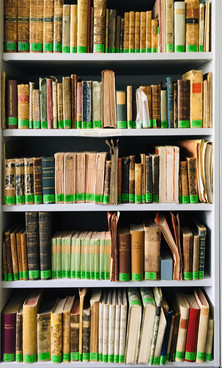 CHANGE IN USE (Status 17.9.2020)
Please note the changed terms of usage.

I. General Information
- In accordance with a decision by the rectorate, all libraries at the UzK are closed to the public.
- The USB Cologne has an extensive online service. Please use it.
- Many publishers and online platforms have currently activated their e-book programme, so that a large amount of literature is available online.
II. Special lending
We currently offer a lending service by advance booking. Up to five books can be borrowed for 7 days at ALEKI, collection and pick-up is largely contactless.
How does that work?
(1) You send us an e-mail to aleki-hilfskraefte@uni-koeln.de
Ideally this e-mail should contain the following information:
Your name with matriculation number and your book requests (maximum five books) with the respective shelf mark of the ALEKI library. With this request you commit yourself to return the books undamaged after 7 days at the latest.
(2) We will prepare the order and inform you by e-mail when the books and, if applicable, which books are ready for collection. The books can then be collected from the entrance area of ALEKI. Please call briefly on 0221.470-6516 when you are at the door. We will then hand over the books.
(3) You sign the enclosed collection slip.
(4) For the return of the books, you should ideally register them briefly by e-mail and put the books back on the table and write your name on a piece of paper (available on site).
Use and lending
The library of ALEKI is a reference library. (unfortunately not at present)
However, there is the possibility of weekend rentals (from Thursday to Monday). For qualification work, books can be borrowed for up to two weeks.
To borrow books we need your matriculation number.
Historical collections and encyclopaedias as well as books from seminar apparatus are not eligible for loan.
A card copier is available.
Opening hours
Mon-Thu: 09.00 - 15.00
The library is closed on public holidays. Changed opening hours will be announced under News
You can find us here
Bernhard-Feilchenfeld-Str. 11
50969 Cologne
Building: 413 (3rd floor)
Library room: Room 2, 3, 4, 10
For queries
Dipl.-Bibl. Thomas Fischer: Tel.: (0221) 470-6515
Library assistants: Tel.: (0221) 470-6516